See on
Scoop.it
-
FoodHub Las Vegas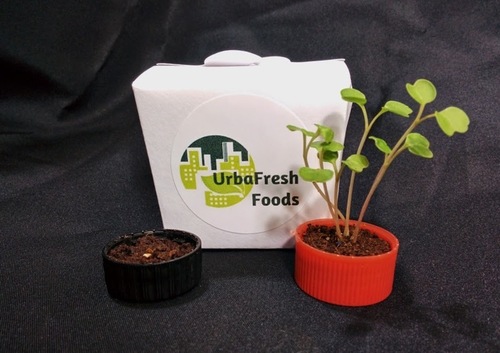 Just in time to celebrate Earth Day 2014 (Tues Aprill 22, 2014) we have created kits that can be used to promote recycling, sustainable gardening and really provide a fun activity for kids of all ages.  We call them CapGardens as these tiny plants are growing in recycled or upcycled caps from water or soda bottles.  They come in all colors and teach that us that we can find other uses for things than normally end up in our landfills.
.http://www.microgreenfarm.co/1/post/2014/03/earth-day-2014-grow-a-garden-in-a-bottle-cap.html

Rick Passo's insight:
Urbaform is a technology integrator and developer specializing in food production in the urban environment …
Vertical Farming & more … 
We believe that the production of food within the urban environment will become a necessity in our future.  New technologies and innovations like vertical farming will drive us to a more sustainable future ….
http://www.pinterest.com/urbaform/
DIY Microgreen Kits
Our microgreen growing kits contain all you need to grow nutritious trays of microgreens for you and your family. Microgreens literally grow before your eyes, your first crop in 7-14 days !!
See on microgreenfarm.co