See on
Scoop.it
-
Yellow Boat Social Entrepreneurism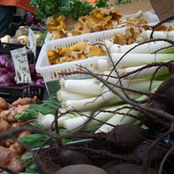 Farming for the Future:A Sustainable Agriculture AgendaFor the 2013 Food & Farm Bill

The 2013 Farm Bill debates are underway, and the National Sustainable Agriculture Coalition is fighting for better food and farm policy.  The perfect storm of economic, environmental, and health crises currently gripping our nation demands decisive farm policy reform that will ensure a sustainable future for American agriculture.

NSAC's farm bill proposals will expand opportunities for family farmers to produce good food, sustain the environment, and contribute to vibrant communities.  NSAC's farm bill proposals are the culmination of two years of policy work within its broad, diverse coalition of over 90 grassroots organizations from across the country.
See on sustainableagriculture.net