See on
Scoop.it
-
Yellow Boat Social Entrepreneurism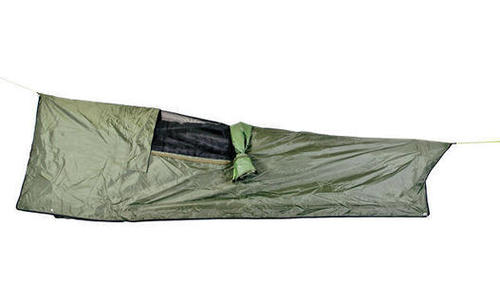 The founders of Backpack Beds wanted to design something that would be good enough to give Jesus himself.
Swags For Homeless@Swags4Homeless
Life saving Backpack Beds for street sleeping homeless. A fire retardant Backpack and Bed meets 47 standards. Via 300+ welfare charities in 5 countries.
Rick Passo's insight:
http://www.fastcompany.com/3022099/reverse-engineered/how-a-backpack-that-converts-to-a-tent-is-tackling-homelessness 
A unique backpack that converts into a bed may be the key to easing just a few of the indignities faced by homeless people living on the street. Water- and windproof, the fire-retardant, mildew-resistant Backpack Bed looks like a backpack, but easily transforms into crisis bedding, complete with a bag and lock to secure personal items. The nonprofit creator, Swags for Homeless (in their native Australia, "swag" means a one-man portable tent), uses a social enterprise model to fund production, and partners with 300+ welfare agencies in five countries—Australia, New Zealand, Germany, the United Kingdom, and now the United States—to distribute the beds to the chronic homeless and people who have been turned away from shelters for lack of space.
http://swags.org.au/about-us/

Swags for Homeless and the Backpack Bed was awarded Australia's highest honour – the Best Community Organisation by the Australian Human Rights Commission.

Swags for Homeless is a nationally accredited charity in Australia and is winner of 2011 Australian Human Rights award for best Community Organisation; Australia's highest honor. Founder Tony Clark and his wife Lisa designed the live saving Backpack Bed to give dignity to homeless turned away from shelter.

It is no mean feat, governments around the world have yet to figure out how to give dignity and protect the human rights of people sleeping on the street. Yet, the internationally acclaimed Backpack Bed has proven; by the support of over 300 homeless authorities and 1000's of homeless, to improve the health, dignity and comfort of those sleeping on our streets, under bridges and throughout our cities.

The Backpack Bed has been awarded numerous product design awards including the Worlds largest and most prestigious product design award; the German 2011 Red Dot "Best of the Best". The Backpack Bed was chosen from 4433 products from 60 countries. The Backpack Bed can also be found on permanent display in 3 international museums.
See on fastcompany.com