See on
Scoop.it
-
Yellow Boat Social Entrepreneurism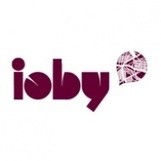 Skillshare is a marketplace of classes to learn anything (e.g. cooking, fashion, programming) from teachers in your community.
Ioby .org
http://ioby.org/blog/
herding the crowd to environmental projects in your neighborhood
NYC · http://ioby.org
http://ioby.org/about&nbsp
;
https://www.facebook.com/ioby.org
the crowd-resourcing website that helps bring your environmental ideas to life, block by block
Climate change. Toxic landfills. Shrinking parks—and wildlife.

You care about these things, and you want to pitch in. So you recycle, buy local and use only 'green' products. You're doing your part for the environment. Right?

Sure. Recycling and buying local or green are great. But if you want change that goes deeper—change you can really invest in—what about starting in our backyard?

Welcome to ioby. Together, we represent a new face for change—one that's hopeful, positive…and visible.
"It's our backyard, and it belongs to us and our kids." –Brandon Whitney
It started with a legacy of city dwellers. These people—your everyday neighbors—created daily change. They cleaned up lots. Planted trees and gardens. Brought fresh produce to areas that needed it. They got their hands dirty. But few noticed. Joyful as it was, the change was tiny—and isolated. To gain steam, it needed power, money, people and hype. It needed a platform.

Enter ioby. ioby connects change with resources. It enables all of us to invest in change—then see (and live with) the return on our investment. These pages aren't glamorous. There are no celebrities, no large-scale protests. There are everyday neighbors taking small steps—bringing sunlight, open space, fresh food and greenery into our backyards.

Small steps have big impact. They can ripple through the city. To us, that's real—and it goes far. It goes beyond your intentions, beyond the abstract, beyond the simple 'click.' Take a look around! Pick a project close to your home or your heart—and help us spread the word.
Fundraising for the People
New York, NY
Sharing skills since September 2011
Classes Ioby is teaching 3 Skillshare classes: Need Money or Volunteers? Raise $300-$10,000 for your project.
Business Development
  The Art of Online Peer-to-Peer Fundraising for Nonprofits
Internet & Media
  Video for Volunteers 201: How to Edit and Produce Your Video
Internet & Media
http://ioby.org/blog/awesome-project-chain-reaction
See on skillshare.com