See on
Scoop.it
-
Yellow Boat Social Entrepreneurism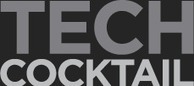 Tech Cocktail is a literal "cocktail of emerging technology news, people, startups, products, and innovations" for the true tech enthusiast.
Do you have a love for technology and all the latest innovations? Do you love startups, social media, mobile apps or new marketing and the tips and tricks of entrepreneurship? Are you a content producing machine with a strong and distinct voice? We are always looking for solid content creators, so if you think you have what it takes and want to be published in front of an audience of tens of thousands of people across the globe, contact us – here. http://techcocktail.com/write-for-tech-cocktail#.T9sa3Rd8CSo 
Tech Cocktail @TechCocktail
A media company focused on tech startup events and news plus entrepreneurial resources. We host some huge events too - Join us!
DC CHI SF LA NY SD BOS ATX · http://techcocktail.com 
Working with Tech Cocktail has helped start-ups across the country find employees, co-founders, funding and even become acquired. Tech Cocktail has hosted large events in Chicago, DC, Boston, Boulder, San Francisco, San Diego, Barcelona, Austin and more. A better informed, recognized and connected tech community is possible through Tech Cocktail. 
https://www.facebook.com/techcocktail

See on techcocktail.com