See on
Scoop.it
-
Yellow Boat Social Entrepreneurism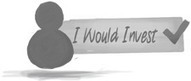 crowdfunder is a Business Crowdfunding platform that will enable U.S. startups and small businesses to raise funds by selling equity, debt, and revenue-based securities to investors online.
Crowdfunder Is Supporting Entrepreneurs and Startup Weekend Teams
Plus, they're teaming up with Vegas Tech Fund to give you and your company a chance at $500,000, so listen up!
http://www.crowdfunder.com/crowdstart-las-vegas
http://vegastechfund.com
As regulations take shape between now and December 31, 2012 when crowdfunding becomes legal, an amazing new tool for entrepreneurs is being born. Imagine being able to tell regular people about your idea rather than having to find a few supporters in the right places and with deep pockets. Crowdfunding gives you a chance to call on the people! You can raise a little bit of funding from many supporters and get the support you need to bring your dream to life. Crowdfunding is set to make a huge impact on the startup world and Crowdfunder wants to help you get off to a great start.

Crowdfunder is leading the charge as far as educating entrepreneurs on the ins and outs of crowdfunding and how everything works legally. They are one of the few platforms out there that works closely with the SEC and their team is well-qualified and uniquely suited for the crowdfunding business. Be sure to check out their site and their resources.

Now, for the (even more) fun stuff! You have a team and you want a shot at $500,000 and a bunch of other awesome stuff like…

The winner of Startup Weekend Vegas gets a prize worth $5,000 in the form of top-notch coaching, a custom viral video, and optimized Crowdfunder profile.
Every team in attendance will get a video interview session to help populate their profile and to share on social networks.
The CEO of Crowdfunder, Chance Barnett, will be speaking at the event about starting a company, bootstrapping, fundraising, and crowdfunding.
Each Startup Weekend team will be entered into a separate $10,000 cash prize contest that is "a special community contest only for people from select groups/communities which is all about very early stage companies who are not yet the kind that can compete for the larger investment prizes."
And of course, the 500K prize that Vegas Tech Fund and Crowdfunder are offering. Get the most votes and your team gets "a private in-person meeting with all the partners of the Vegas Tech Fund. The partners never meet with anyone all together, and this will be a very special one-of-a-kind thing, with a huge potential investment for the contest winner." (Winners must relocate) 
Please visit the contest page for any questions and ALL the details! Now, get started!
See on crowdfunder.com