See on
Scoop.it
-
Yellow Boat Social Entrepreneurism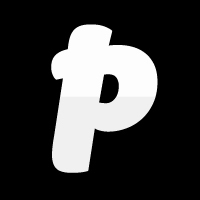 I′m going to Conference: Future of Crowdsourcing in Content Marketing, Ad, & Tech! Join me & get rewarded too via Planana.
http://planana.com/event/a/f938c7f
From the producers of the #1 crowdsourcing resource site, Daily Crowdsource, comes the first conference focused on crowdsourcing for large enterprises Date/Location: July 19, 2012 | Los Angeles - Olympic Collection Conference Center How will the Fortune 500 innovate in Marketing, Advertising, & Tech in the next 3 years? Crowdsourcing and open-innovation is a rapidly growing, evolving concept that is shaping business. From hospitals digitizing an incredible number of forms, to crowdsourced ads for Harley Davidson.Come to Crowdopolisto listen to eBays own crowdsourcing expert, hear from a leading innovation consultant to NASA, plus learn how organizations are injecting crowdsourcing into advertising, software testing, data management, and more!   Join top companies like GE, X PRIZE, & Amazon to network, learn, and be inspired!
See on planana.com