See on
Scoop.it
-
Yellow Boat Social Entrepreneurism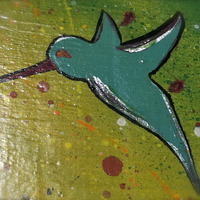 Great Basin Permaculture needs your support in funding the final stages of installing an urban food forest in the downtown Vegas Roots Community Garden
http://www.indiegogo.com/permaculturelearninggarden 
Great Basin Permaculture is a non-profit dedicated to inspiring sustainable choices in dry land communities through action and education. Our cornerstone project is the Permaculture Learning Garden in downtown Vegas Roots Community Garden. 
In the past year and a half, we have designed and established a 5300 sq foot edible permaculture learning garden at the first public community garden in Las Vegas, Vegas Roots Community Garden. The goal of the Permaculture Learning Garden is to provide a sustainable, dry land "food forest" for the community to experience permaculture design in action. We hope this garden inspires our community to create that kind of food sustainability for themselves. We highlight varieties of fruit bearing and edible trees, vines, shrubs, and annuals that are adapted to the Mojave Desert climate. Most often we plant seeds from local sources found at seed swaps or seed catalogs like Native Seeds/SEARCH. 
We've accomplished so much, but we need your help.
The time for fall planting nears and we are in need of donations to purchase supplies to build new structures or build onto existing structures (ex. sand for cob benches, irrigation supplies, grape arbor, stepping stones, nails, signage, water catchment), propagation supplies (ex. soil, pots), mulch material, fruit and nut trees, shrubs, vining plants, bulbs, seeds and seedlings. Specifically, desired plants include but are not limited to:
Trees - Loquat, Fig, Pomegranate, Jujube, Date Palm, Mesquite, Almond Shrubs - Wolfberry, Creosote, Yucca, Brittlebush, Ephedra, Desert Almond, Oregon Grape, Amaranth, Quinoa, Milkweed, Cactus, Aloe Vining Plants - Strawberry, Desert Honeysuckle, Beans, Peas, Grape, Melon, Gourd Bulb layer - Wild Onions, Garlic, Potatoes, Daikon Radishes, Jerusalem Artichoke, Peanut, Chicory Seeds and seedlings - Wildflowers (Hollyhock, Salvia, Chuparosa, Primrose, Penstemon, Sunflowers, Desert 4 o'clock), Artichoke, Various Herbs, Asparagus, Groundcover (Nasturtium, Marigold, Comfrey, Alfalfa, Dichondra, Clover
Additional donations will help pay for monthly irrigation costs.
Here are three ways you can help:
1. Donate $50
2. Volunteer at the garden
3. Spread the word!
See on indiegogo.com