See on
Scoop.it
-
Yellow Boat Social Entrepreneurism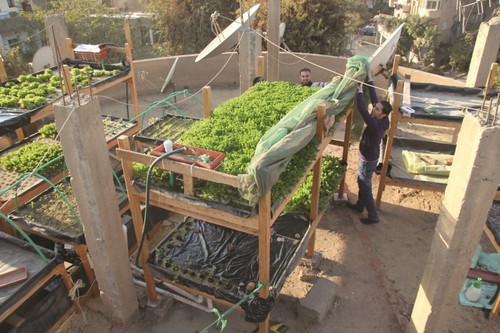 by Ashley Wu: As the world population grows towards 10 billion inhabitants by 2050, most new citizens will be born in cities. Agribusiness has replaced bucolic family farms at a similarly rapid rate, wreaking havoc on the environment in the process.
http://tyglobalist.org/front-page/theme/farmer-on-the-roof/ ;
Christian Echternacht of Berlin's Efficient City Farming (ECF) believes that urban farmers act on a simple imperative to make farming more sustainable. "Seventeen percent of global carbon dioxide emissions derive from agricultural production, and on average, Germans emit 10 tons of CO2 a year," he said. "To reduce my personal 1.7 tons, I can eat less. Or I can just eat products that come from CO2 neutral agricultural systems that don't use transportation."
ECF is building one such CO2-neutral agricultural system on top of an abandoned malt factory rooftop, in the form of the world's largest aquaponic farm. Using almost 90 percent less water than traditional growing methods, aquaponic systems raise fish and vegetables symbiotically.  In what Echternacht describes as "a perfect cycle," a biofilter convert's fish waste into fertilizer, water is continuously cycled from the fish tanks to the hydroponic plant beds, and plants also bind the CO2 produced by fish farming.
See on tyglobalist.org