See on
Scoop.it
-
Yellow Boat Social Entrepreneurism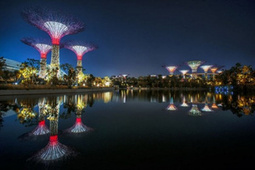 The cities of the future will need to incorporate greenery, and most cutting edge architecture includes a space for urban gardens and vertical farms.
http://io9.com/5932037/urban-gardens-that-are-also-beautiful-art-projects
But the real cutting-edge designers and artists are taking it one step further — with projects that are half garden, half-sculpture.
Here are some new urban green spaces that are also art installations.
See on io9.com