See on
Scoop.it
-
Yellow Boat Social Entrepreneurism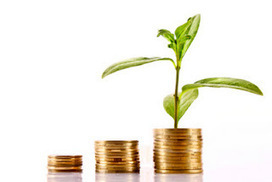 http://blog.microplace.com/2011/12/microplace-vs-kiva-whats-difference.html
BROKERAGE PRODUCTS: NOT FDIC INSURED NO BANK GUARANTEE MAY LOSE VALUE ONLY AVAILABLE TO US RESIDENTS Product                      MicroPlace offers short term debt investments (no commissions) Kiva offers non tax-deductible loans. Returns                      For MicroPlace, your money back at maturity PLUS 0.5% to 4.5% interest Kiva offers your money back at maturity.  @microplace
MicroPlace's mission is to help alleviate global poverty by enabling everyday people to make investments that help the world's working poor.
San Jose, California · https://www.microplace.com 
Both MicroPlace and Kiva rock. No matter where you choose to put your money, both MicroPlace and Kiva make a positive impact on developing communities around the world. We're not competitors, but fellow travelers. By understanding the distinction between us both, you can make an informed decision on which microfinance service is right for you. 
https://www.microplace.com/user/register_info ;
https://www.microplace.com/howitworks/faq ;
You'll be investing in a security issued byMicroCredit Enterprises to support their programs. Your investment may be used tobackfill funds that have already been disbursed to this project. MicroCredit Enterprises will pay you interest and your principal at maturity. 
https://www.microplace.com/mce
See on blog.microplace.com