See on
Scoop.it
-
Yellow Boat Social Entrepreneurism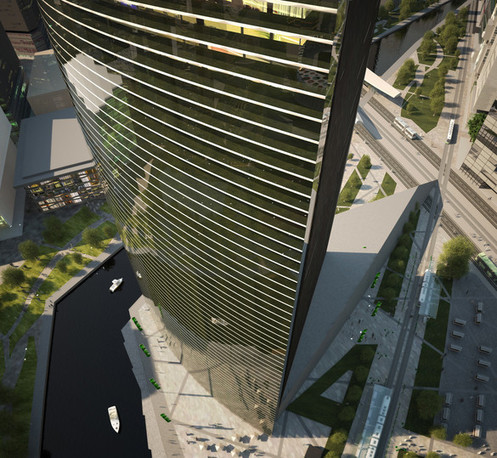 Take away the tractors, gadgets and GMOs, and the world's first farmers would feel right at home today.
http://www.fastcoexist.com/1680394/vertical-farms-start-to-take-root-in-reality ;
A lot has changed in the last 10,000 years since the first rows were planted in the Fertile Cresent, but the formula remains basically the same: water, sunlight and good soil to grow your crops.
Yet a global population of 9 billion by mid-century means we need to grow about twice as much with less of everything. The future of farming may be on the way up—several stories up.
Vertical farms offer the vision of growing year-round, wherever we want, unaffected by droughts and weather-related events, while saving outside space for wilderness and humans. After decades on the drawing board, they are finally being built. The most futuristic examples are in Asia where crowded cities and scarce land has made vertical farming most appealing.
In Suwon, South Korea, a three-story vertical farm using robotics and LED lights has been built, along with a seven-story vertical farm by company Insung Tech in the city of Yongin. The Japanese government also plans to reclaim farming land decimated by the huge 2011 earthquake and tsunami that also includes vertical farming.
See on fastcoexist.com