See on
Scoop.it
-
Yellow Boat Social Entrepreneurism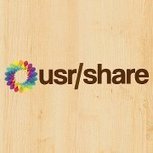 There's so much going on in and around the Downtown Vegas Community scene that it's hard to keep up. Usr/Share is a public open-source community 3.0 event downtown designed to help anyone new or experienced in the Downtown Project & VegasTech scene to quickly get a full 360 view of all current and upcoming project, events, and happenings in and around the downtown community. 

Here's a preview of just SOME of the exciting groups and happenings that are going on downtown. http://usrshare.us/external-links /

At usr/share anyone present can also do a short 2 or 3 minute presentation on their current or upcoming project, community group, startup, non-profit, event, or company. It's the ideal platform to share your opportunities with the rest of the community, get involved, and make those key connections with people that would otherwise take you months to create. 

The GOAL is to help everyone in Vegas discover and stay current on the long list of projects, groups, & companies developing in and around the Vegas Tech and Downtown Project scene. Make high value connections in a casual yet fast and structured community setting.
https://www.facebook.com/events/148000075343015/
See on facebook.com