See on
Scoop.it
-
Yellow Boat Social Entrepreneurism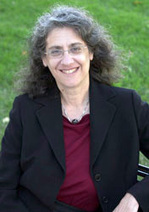 Stellar faculty, diverse students and innovative interdisciplinary programs have made USC Law one of the most prominent law schools in the country.
http://weblaw.usc.edu/contact/contactinfo.cfm?detailid=300
Elyn Saks Orrin B. Evans Professor of Law, Psychology, and Psychiatry and the Behavioral SciencesUSC Gould School of Law
Download vCard
esaks@law.usc.edu
Work: (213) 740-7572
Fax: (213) 740-5502
699 Exposition Blvd. Los Angeles, CA 90089-0074 USA Room: 418
last updated Thu, Sep 15, 2011
Elyn R. Saks specializes in mental health law, criminal law, and children and the law. Her recent research focused on ethical dimensions of psychiatric research and forced treatment of the mentally ill. She teaches Mental Health Law, Mental Health Law and the Criminal Justice System, and Advanced Family Law: The Rights and Interests of Children. She served as USC Law's associate dean for research from 2005-2010 and also teaches at theInstitute ofPsychiatry and the Law at the Keck School of Medicine atUSC and is an adjunct professor of psychiatry at theUniversity ofCalifornia,San Diego.
Prof. Saks was a 2009 recipient of a MacArthur Foundation fellowship and in fall 2010 announced she is using funds from the "genius grant" to create the Saks Institute for Mental Health Law, Policy, and Ethics. The Institute spotlights one important mental health issue per academic year and is a collaborative effort that includes faculty from seven USC departments: law, psychiatry, psychology, social work, gerontology, philosophy and engineering.
Prof. Saks recently published The Center Cannot Hold: My Journey Through Madness (Hyperion, 2007), a memoir about her struggles and successes with schizophrenia and acute psychosis. Other publications include Refusing Care: Forced Treatment and the Rights of the Mentally Ill (University of Chicago Press, 2002), Interpreting Interpretation: The Limits of Hermeneutic Psychoanalysis (Yale University Press, 1999), and Jekyll on Trial: Multiple Personality Disorder and Criminal Law (with Stephen H. Behnke, New York University Press, 1997).

Before joining the USC Law faculty in 1989, Prof. Saks was an attorney in Connecticut and instructor at the University of Bridgeport School of Law. She graduated summa cum laude from Vanderbilt University before earning her master of letters from Oxford University and her J.D. from Yale Law School, where she also edited the Yale Law Journal. She holds a Ph.D. in psychoanalytic science from the New Center for Psychoanalysis. Saks is a member of Phi Beta Kappa; an affiliate member of the American Psychoanalytic Association; a board member of Mental Health Advocacy Services; and a member of the Los Angeles Psychoanalytic Foundation, Robert J. Stoller Foundation, and American Law Institute. Prof. Saks won both the Associate's Award for Creativity in Research and Scholarship and the Phi Kappa Phi Faculty Recognition Award in 2004.
Works in Progress Competency to Consent to Treatment and/or Research: New Directions (under contract with University of Chicago Press) "Retributive Constraints on the Concept of Competency: The Required Role of 'Patently False Beliefs' in Understanding Competency to be Executed." (in press at Behavioral Sciences and the Law) "Informed Consent to Research" (with Stephen H. Behnke). (to be published in American Psychologist) "Some Ethical Dimensions in Longitudinal Research" (with Lissy Jarvick) "Some Misconceptions about the 'Therapeutic Misconception'" (with Barton Palmer and Dilip V. Jeste) "Informed Consent to Psychoanalysis" (empirical project) "Competency to Refuse Treatment: An Empirical Study of Judges' Understanding of this Concept in California, Massachusetts, and New York" (empirical project)
See on weblaw.usc.edu