See on
Scoop.it
-
Yellow Boat Social Entrepreneurism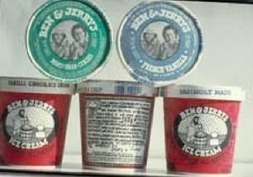 'SSIR Article Attacks B Corps, Points the Finger at Ben & Jerry's' blog post by Joe Sibilia.
http://www.csrwire.com/blog/posts/561-ssir-article-attacks-b-corps-points-the-finger-at-ben-jerry-s?utm_medium=Twitter&utm_campaign=CSR%2Band%2Bsustainability%2Bnews
Ben & Jerry's will continue to be regarded as the poster child of our movement. A renewed careful analysis of the facts will surely help those of us still on the trail for a more economically just and environmentally sustainable society through the conduct of business. 
Related:
The Real Truth About Ben & Jerry's and the Benefit Corporation: Part 1
http://www.csrwire.com/blog/posts/559-the-real-truth-about-ben-jerrys-and-the-benefit-corporation-part-1
Some Real "Truth" About Ben & Jerry's: A Lawyer's Perspective
http://www.csrwire.com/blog/posts/560-some-real-truth-about-ben-jerrys-a-lawyer-s-perspective
See on csrwire.com