See on
Scoop.it
-
Yellow Boat Social Entrepreneurism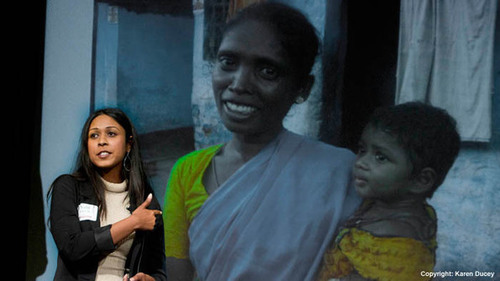 Social Venture Partner Seattle's Social Innovation Fast Pitch offers non-profit and for-profit innovators a program to develop and sharpen plans and presentations of their work through workshops, coaching, and mentoring.
SI Fast Pitch @SIFP
LASVP's Social Innovation Fast Pitch program provides training, mentoring and increased visibility for innovative, high-impact nonprofits in L.A.
Los Angeles, CA · http://www.socialinnovationpitch.org/
SVP Partners and friends talk about what LA Social Venture Partners does and why they do it. To learn more, go to www.lasvp.org.
http://www.thegatesnotes.com/Personal/Social-Innovation-Fast-Pitch-American-Idol-for-Non-Profits?WT.mc_id=10_08_2012_SIFP_w&WT.tsrc=Twitter
http://www.socialinnovationpitch.org/
https://www.facebook.com/pages/LASVPs-Social-Innovation-Fast-Pitch/145555517357
http://socialinnovationpitch.org/pp/com/page2/p/registration
5th Annual Social Innovation Fast Pitch
October 24, 2012 
Doors Open: 6:00 pm 
Program begins: 7:00 pm 
http://www.flavorus.com/sifp2012

Pricing 
VIP Tickets with preferred seating: $100 ($40 tax-deductible) 
Early-bird General Admission through October 17th: $60 per person 
Late Registration from October 18th – October 24th: $75 per person 
Walk-in registration will be available at the box office for $75 per person, payable by credit card or cash, if the event is not sold out.
Tickets are now available for the 5th Annual Social Innovation Fast Pitch! Join us October 24th at the Saban Theatre to see this year's top social innovators!
Social Innovation Fast Pitch by LASVP at Saban Theatre
Wednesday, 24 October 2012
Sales Stop at 05:00PM PST 10/24/12
8440 Wilshire Boulevard
Beverly Hills, CA 90211
talent
10 innovative nonprofit organizations
info
Created by Los Angeles Social Venture Partners, Social Innovation Fast Pitch is a high-energy competition that gives voice to nonprofit organizations from across Los Angeles County– organizations that are creating social change in exciting, inspiring, creative ways.  After two months of training and mentoring, 10 finalists go onstage to tell their story to a panel of judges. At stake is $45,000 in awards.
You'll also hear a dynamic keynote address from civil rights activist, lawyer, author, and prominent Los Angeles civic leader Constance L. Rice, Co-Director of Advancement Project.
Here's what past attendees have said… 
"Social Innovation Fast Pitch is a splendid evening that reminded me just how much mattering truly matters. The room was filled with amazing people doing incredible work to change the world."
"It is tremendously inspiring to learn about the incredible, diverse work throughout the community of Los Angeles, especially when it is presented in such a dynamic presentation."
Opening Reception: 6:00-7:00 pm
Pitches, Keynote, Awards: 7:00-9:00 pm
Dessert & Networking Reception: 9:00-10:00 pm
For more information, including a list of participating nonprofits, please see www.socialinnovationpitch.org.
show starts at 
07:00PM
Los Angeles Social Venture Partners
LASVP is a nonprofit venture philanthropy organization that supports innovative nonprofits in Los Angeles. We utilize the collective expertise, resources, and networks of our members to collaborate with nonprofits and build their capacity to address major needs in our local communities. (
www.lasvp.org
)
See on thegatesnotes.com