See on
Scoop.it
-
Yellow Boat Social Entrepreneurism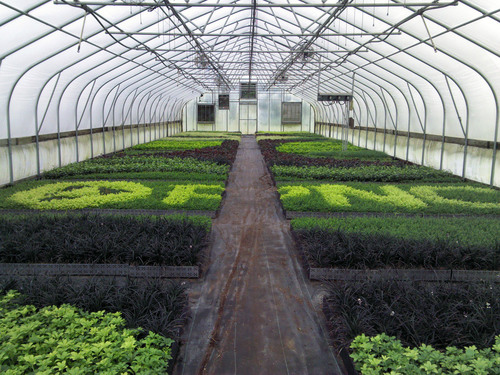 http://us1.campaign-archive1.com/?u=7df6ce5f8edaffc443ca53e1e&id=5bb8fe2fd6&e=f3387b9064
Plant Connection Unveils Largest Living Wall in Maryland

A more than two thousand square-foot exterior G-O2 Living Wall was recently installed on the building façade of One East Pratt Street in Baltimore, making it the largest living wall in Maryland.
https://www.facebook.com/Gro2GroWalls.MGVGroRoofs
he Source for Living Wall Products. With full horticultural support and innovative design, G-O2™ products represent the best quality available in the marketplace today. Mission • To recruit, train, and grow quality team members including industry partners.
• To continually develop and improve green technologies.
• To integrate the best practices and coordinate related industry professionals.
• To promote awareness of the uses and benefits of living technologies.
• To shape the industry through related support organizations. Company Overview Plant Connection, Inc. is the exclusive global grower and US distributor for G-O2™ Living Wall systems. Plant Connection, Inc. manufactures, designs, and grows G-O2™ Living Walls, which are specially engineered for plant performance and sustainability. As a modular system, it mounts easily to different surfaces, allowing for multiple applications. Its own built-in irrigation and monitoring system ensures the viability of your custom plant selection. Description As a full service green wall company with a thorough horticultural background, we will consult with you on plant choices for your specific location. Our G-O2™ Living Walls are successful because:
• All plant material is specially customized for each project.
• All products come pre-grown by Professional Nursery Growers (under our supervision), which allows you to have a mature and healthy produc…See More General Information We also provide informational seminars that illustrate the benefits of green walls and green roofs to Architects, Landscape Architects, Engineers, Designers, Homeowners, Contractors, and Developers. If you are interested in learning more about implementing our products on your projects, please contact Melissa Daniels at melissa@myplantconnection.com for more information
http://www.myplantconnection.com
http://myplantconnection.blogspot.com
http://twitter.com/Gro2USA
http://land8.net/firm_detail.php?firmid=463
  see also 
https://www.facebook.com/david.lopez.9822924/posts/292888360819774?notif_t=share_reply
See on us1.campaign-archive1.com