See on Scoop.it - Yellow Boat Social Entrepreneurism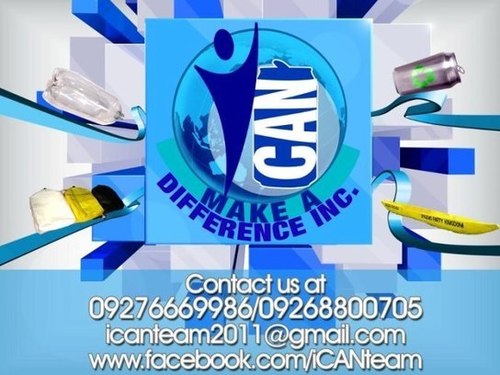 The past weeks have been very overwhelming and meaningful to us, from Mindanao Area Finals to become one of the National Finalist for the Ten Accomplished Youth Organization (TAYO). As part of the National Finals, the Coca-Cola Foundation is giving recognition through the Coke Barkada Award to different groups who best demonstrates the "Coke Barkada" spirit – creating positive change in the community while having fun.

Please vote I CAN Make a Difference Inc. by posting "Yes, this group deserves the Coke Barkada Award!" on the comment box.
https://www.facebook.com/iCANteam
Click! Click!
http://www.facebook.com/photo.php?fbid=502529776439072&set=a.502527236439326.118435.183781028313950&type=1&theater
Vote I CAN Make a Difference Inc. by posting "Yes, this group deserves the Coke Barkada Award!" on the comment box.

Voting will run from October 22 to November 12, 2012.

LIKE COCA-COLA FOUNDATION PHILIPPINES:
www.facebook.com/CocaColaFoundationPhilippines
https://www.facebook.com/photo.php?fbid=495233030504928&set=a.400914599936772.109326.224946930866874&type=1&theater
See on facebook.com