See on
Scoop.it
-
Yellow Boat Social Entrepreneurism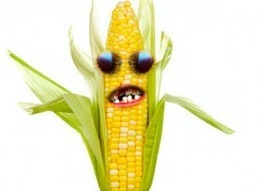 Last week, serial entrepreneur and investor Michael Arrington and TechCrunch both covered the debate over California's Proposition 37, which would require the labeling of foods that have been genetically engineered or contain genetically modified organisms (GMOs). Why? Tech investor and entrepreneur Ali Partovi launched a provocative video (below) and IndieGoGo campaign to raise funds for Facebook ads that counter anti-Prop 37 corporate advertising.

Many of the big agricultural chemical and CPG companies like Monsanto, DuPont, Coke, Pepsi and General Mills have collectively spent more than $35.6 million on anti-Prop 37 advertising. So, Partovi is hoping to level the play field, or "democratize democracy," as he says, by crowdfunding $50,000 which he is matching for a total of $100,000, to purchase Facebook ads. He is also encouraging people to use Facebook's new Promoted Posts feature, which allows anyone to pay $7 to improve their visibility in their friends news feeds, to spread the word.

Sure, technology as a democratizer is interesting, but there is another reason why the technology community might care about Prop 37.

Currently, information asymmetry puts consumers at a disadvantage. The science behind GMOs is inconclusive on both sides and, without regulation, the food industry gets away with labeling foods "all natural." These products can command a premium and thus allow companies to unfairly increase prices, which is deceptive to the free market. Enacting Prop 37 would "return us to a baseline of basic transparency from which a free market can thrive," says Partovi. Free markets only work when there is transparency and people are able to make decisions based on information, which does not exist in the case of GMOs. If Prop 37 is enacted, and, armed with this information, a significant enough number of consumers decide not to buy these products, the onus will be on the companies to conduct more research and produce better data.
http://www.foodandtechconnect.com/site/2012/10/23/why-the-technology-community-should-care-about-prop-37
See on foodandtechconnect.com