See on
Scoop.it
-
Yellow Boat Social Entrepreneurism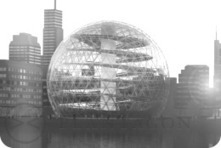 http://plantagon.com/urban-agriculture
https://www.facebook.com/plantagon
Mission
BUSINESS MISSION
Our mission for the cities of the world is to produce fresh, locally grown and healthy food to consumers or starving citizens of the third world. 
CORPORATE MISSION
Our mission for Plantagon as a company is to implement a sustainable perspective in the business community. Our vision is a market with a human face. To accomplish this we have created a new form of organization called Companization, empowering people to become influencers and changemakers. Read more here: 
http://plantagon.com/international/join/
Description PLANTAGON
Plantagon is a new and modern kind of company combining maximum competitiveness, good corporate citizenship, transparency and democratic values. Our field is Urban Agriculture and Industrial Vertical Farming.
TECHNOLOGY
We need an industry that produces, processes and markets food and fuel, in response to the daily demand of consumers within a town, city, or metropolis, on land and water dispersed throughout the urban and peri-urban area, applying intensive production methods, using and reusing natural resources and urban wastes to yield a diversity of crops and livestock.
Plantagon @Plantagon
PLANTAGON, a new and modern kind of company with maximum competitiveness, building on good corporate citizenship. Our field is Industrial Urban Agriculture.
Stockholm, Sweden · http://www.plantagon.com
See on plantagon.com